What's happening at OH MY RIBS​?
WE ARE BACK! WE MISSED YOU!
Your support is appreciated and we hope to see you at the theater soon!!!
Proof of Vaccination REQUIRED and
Mask STRONGLY ENCOURAGED for ALL AUDIENCE MEMBERS.
FRIDAY FRENZY
STANDUP COMEDY
Friday, September 23rd
8:30 PM
The finest standup comedy anywhere... EVER!
SINCE 2011, Oh My Ribs! has brought you the funniest comics in town and from around the world. Join us and experience
FRIDAY FRENZY for yourself.
THIS WEEK:
Michelle March
Mary Huth
Alex Nussbaum
Julia Stone
Gwen Thomas
Erick Hellwig
LeeAnn Tooker
and more!!
Hosted by Lisa Gopman
SKYPILOT THEATRE COMPANY
RUNWAY
After a long two and a half year wait, SkyPilot Theatre Company is thrilled to reveal the remaining finalists for the Runway play reading series.
The next reading will be DRIFTWOOD on October 12th at 8pm.
The production is open to the public with a $5 suggested donation at the door.
For more information on this and future RUNWAYS visit SkyPilot Theatre Company by clicking below...
New sessions start in October!
Lisa Gopman and The Deep Cervix of Doom
Lisa will be bringing her one woman show back in January for Cervical Cancer Awareness month!
Friday Frenzy at Oh My Ribs!
Podcasts at Oh My Ribs!
Jonesy and Lisa at Oh My Ribs!
Masoch and DeSade at Oh My Ribs!
It's a Sign!
Matt putting up the original Oh My Ribs! sign on November 11, 2011.
Silent Disco at Oh My Ribs!
It's A Sign
Friday Frenzy at Oh My Ribs!
King Monkey Tree at Oh My Ribs!
Taking it to the Streets!
Improv at Oh My Ribs!
The Stage Awaits!
Ekaterina Pirogovskya at Ribs!
Aliens and Art at Oh My Ribs!
Unsolicited Celebrity Endorsement
No Exit at Oh My Ribs!
Party Animals at Oh My Ribs!
Matthew Collins and Lisa Gopman at
Oh My Ribs! Entertainment
sincerely appreciate your support.
Since 2011, we have run this place with love whether we are on the stage, taking tickets in the lobby
or sweeping the floors at the end of the night.
To all who have been in the audience, to all who have been on the stage and to all who have helped us along the way...
THANK YOU!
It's been a crazy two years but WE'RE BACK!
If you have ever have any ideas, questions or suggestions we would love to hear from you.
Come by for our next event or ask us how we can help host yours.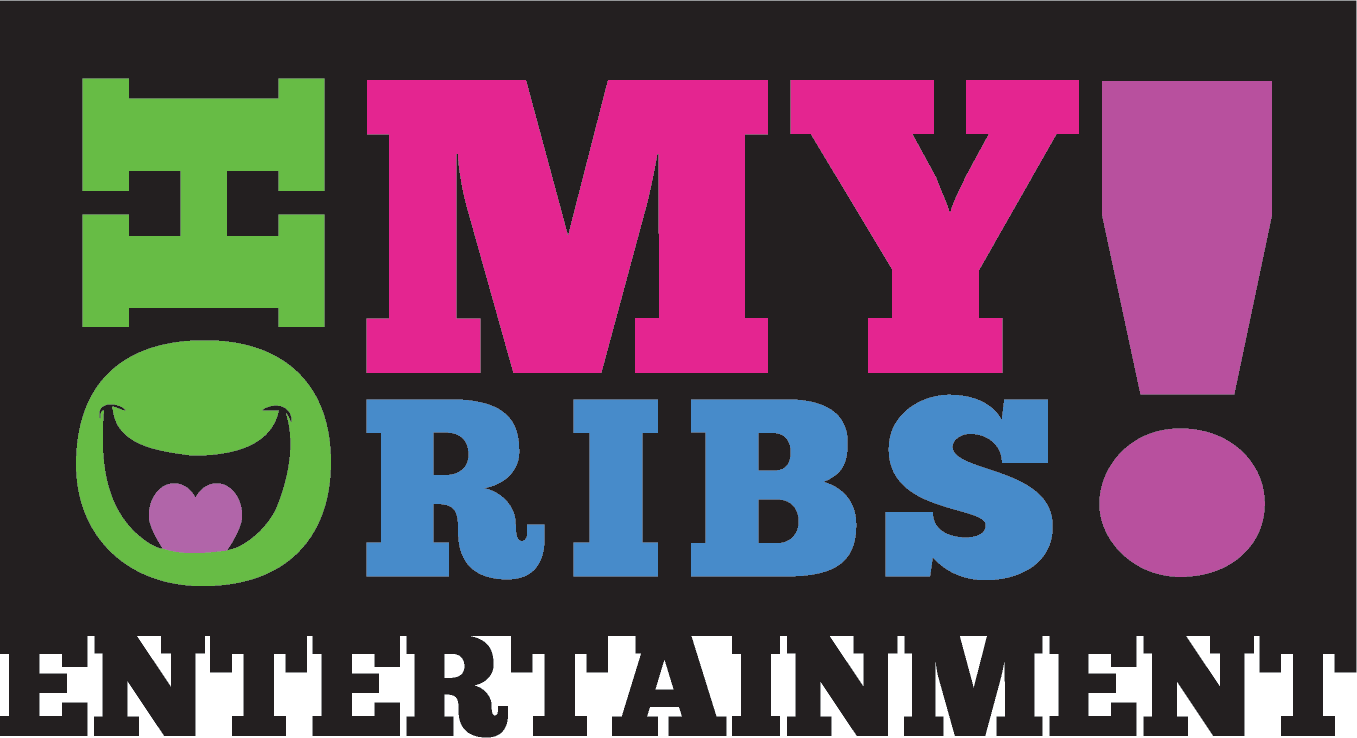 "The theatre that's not a restaurant"
6468 Santa Monica Boulevard
Hollywood, CA 90038