What's happening at OH MY RIBS​?
The magic of of Oh My Ribs! is now available in T-shirt form!
Our doors may be closed for the pandemic but you can still support us and the arts by getting a shirt and wearing it everywhere you're not going!
We are also offering buttons, stickers, magnets and MASKS!
You can also donate directly to Oh My Ribs! via
VENMO @ohmyribs (4 Digit Security "0649")
or using the form below.
FRIDAY FRENZY STANDUP COMEDY
RETURNING SOON... HOPEFULLY!
WE LOVE AND MISS YOU ALL AND HOPE YOU ARE HOLDING UP OK DURING THIS DIFFICULT TIME.
Come watch some of the best standups in town work in one of the most supportive rooms!
Comics you've seen on Netflix, Showtime, Comedy Central and more work on new material and their classic bits on the Oh My Ribs! stage.
Hosted by Lisa Gopman.
Please reload
POSTPONED
THE SECRET CIRCLE is a monthly comedy show hosted by Ryan Logan and Chelsea Debaise where comedians reveal never-before-told secrets!
The line-up features:
Hailey Fyfe [Headliner]
w/ Liz Glazer
Ginny Hogan
Mitchell Lamar
Matt Duckett
Cat Crow
Lydia Keating
Advanced Tickets $10
Please reload
POSTPONED
8 PM & 10 PM
The Tunnel Rats RETURN
to Oh My Ribs! in 2020
for 5 NIGHTS and 10 SHOWS!
Don't miss the first one on
Saturday, March 28th!!!
Please reload
Lisa Gopman and The Deep Cervix of Doom
Lisa will be bringing her one woman show back in January for Cervical Cancer Awareness month!
Friday Frenzy at Oh My Ribs!
Podcasts at Oh My Ribs!
Jonesy and Lisa at Oh My Ribs!
Masoch and DeSade at Oh My Ribs!
It's a Sign!
Matt putting up the original Oh My Ribs! sign on November 11, 2011.
Silent Disco at Oh My Ribs!
It's A Sign
Friday Frenzy at Oh My Ribs!
King Monkey Tree at Oh My Ribs!
Taking it to the Streets!
Improv at Oh My Ribs!
The Stage Awaits!
Ekaterina Pirogovskya at Ribs!
Aliens and Art at Oh My Ribs!
Unsolicited Celebrity Endorsement
No Exit at Oh My Ribs!
Party Animals at Oh My Ribs!
Matthew Collins and Lisa Gopman at
Oh My Ribs! Entertainment
sincerely appreciate your support.
Since 2011, we have run this place with love whether we are on the stage, taking tickets in the lobby
or sweeping the floors at the end of the night.
To all who have been in the audience, to all who have been on the stage and to all who have helped us along the way...
THANK YOU!
If you have ever have any ideas, questions or suggestions we would love to hear from you.
Come by for our next event or ask us how we can help host yours.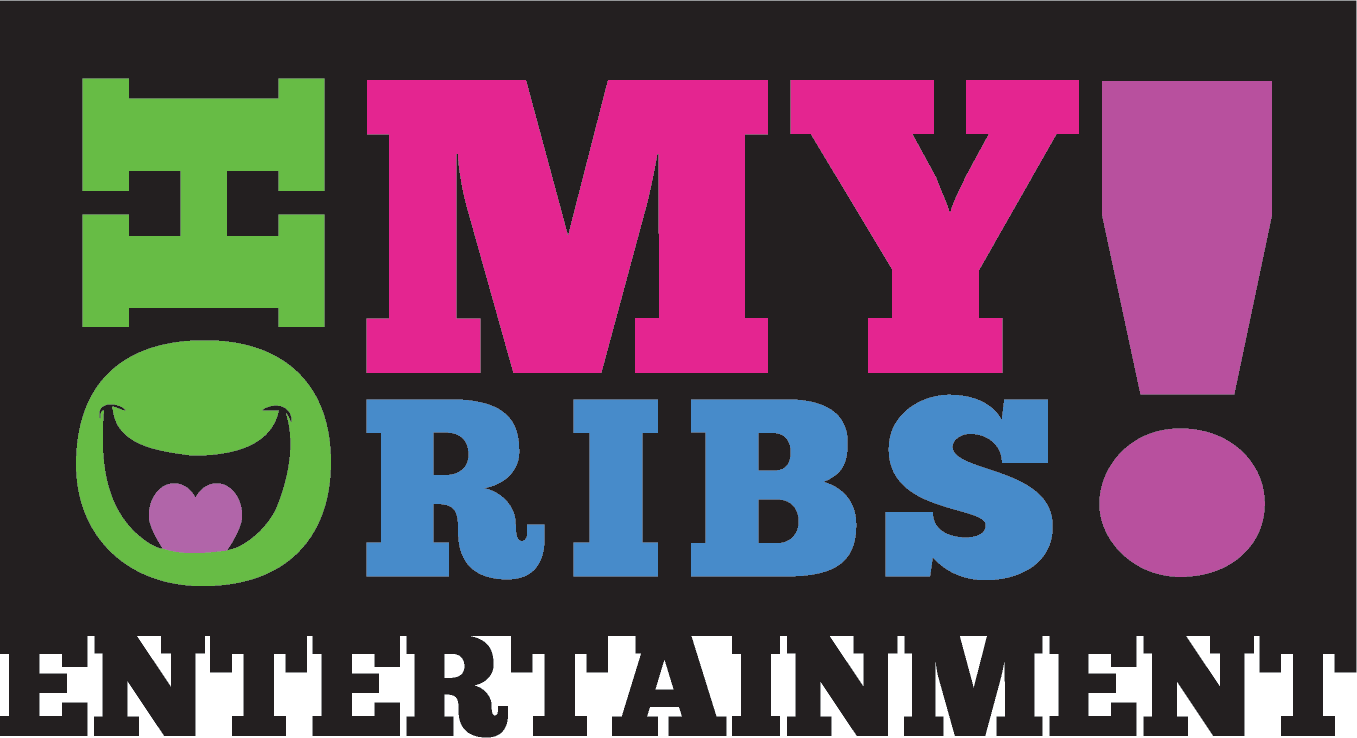 "The theatre that's not a restaurant"
6468 Santa Monica Boulevard
Hollywood, CA 90038
(323) 20-STAGE